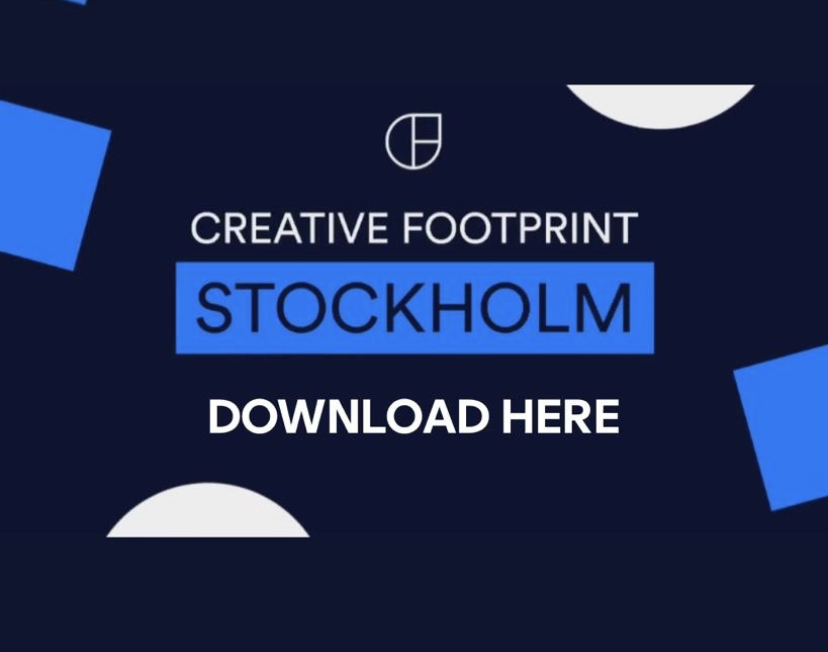 Creative Footprint (CFP) is a data-driven research project by nighttime consultancy agency VibeLab, that studies creative spaces and communities to examine the cultural value and impact of music and nightlife in the city.
Our methodology goes beyond economic impact, prioritising original content, interdisciplinary connections, and cross-functional spaces for thriving local scenes.
Since its founding in 2017, CFP has been conducting community-based and collaborative venue mapping in Berlin, New York and Tokyo and Stockholm, including music spaces, clubs, galleries, and informal creative spaces.
The goal of CFP is to show the value of spaces that foster talent, strengthen communities and make our cities unique.
Our Founders Have Been Featured In:
Our Team
Lutz Leichsenring is the co-founder of the Creative Footprint and one of the world's leading authorities on protecting creative industries.

In 2018 Lutz co-founded VibeLab, an organisation that aims to

engage, connect, inform, promote, and counsel cross-sector stakeholders to keep cities vibrant and flourishing after dark.

Recognising that music venues are cultural assets that significantly enrich and improve society,

the VibeLab network helps those who are seeking out new paths to make a change in their community.

Since 2009, Lutz has been the spokesman and executive board member for the Berlin Clubcommission. He has fought tirelessly for the rights of Berlin's vast underground club scene by organizing demonstrations, conferences, workshops and by speaking at round tables and parliamentary committees.

Lutz started his career in nightlife immediately after high school, when he built one of the largest platforms for music event listings in Germany. He went on to run a nightclub and restaurant until 2010, and today is one of the chief shareholders of Berlin and London-based software company Young Targets.

His role with the Clubcommission and the Berlin Musicboard has lead Lutz into the city's Chamber of Commerce, where he frequently votes on development issues that protect creative space affected by gentrification.

Mirik Milan

Co Founder/ Global Night Mayor Advocate

Mirik Milan is a is a Global Night Mayor Advocate and the co-founder of Creative Footprint and VibeLab. The former Amsterdam Night Mayor/ Nachtburgemeester, Milan was responsible for launching the independent night mayor role which liaises directly with the municipality of Amsterdam. His work helped create similar government positions in over thirty other global cities.

Elected as the Nightmayor in 2012, Milan played an instrumental role in the reshaping of Amsterdam's nightlife scene into one of the most vibrant and economically robust in the world. His innovative position has fast become replicated in major nightlife-focused cities around the world, like New York, Paris and London. His team's flagship achievements include working with the hotel and catering industry to introduce 24-hour venue permits and bringing innovative approaches to dramatically reducing crime in the city's once-troubled Rembrandtplein district.

In 2017, Mirik gave over 25 international talks to city governments and planners, advising them on how to better deal with their Late Night Economy; and co-founded the Creative Footprint—a global civic initiative that measures and indexes creative space, with his Berlin counterpart Lutz Leichsenring. The Creative Footprint sees Mirik work more intimately with major global cities looking to monitor and stimulate their creative and nightlife economies.

Michael Fichman

Senior Data Scientist (he/him)

Michael Fichman is a city planner, researcher and lecturer at PennPraxis at the University of Pennsylvania's Weitzman School of Design. He is a nightlife organiser and musician, and a member of Philadelphia City Council's Arts and Culture Task Force.

Alexander Salem

Senior Project Manager, Researcher and Writer (he/him)

Alexander Salem is an interdisciplinary urban researcher and project manager based between London and Berlin. Born and raised between London and Cairo, his research spans LGBTQ+ communities and nightlife spaces in the city, to cultural policy, and nocturnal geographies. He holds a BA in Geography from King's College London and is currently undertaking an MSc in Urban Studies at University College London.

Diana Raiselis

Senior Researcher and Writer (she/they)

Diana Raiselis is a cultural manager and urban researcher working at the intersection of nightlife and policy for sustainable and inclusive cities. With past experience as a theatre director and civic-education facilitator, Diana now serves as Research Lead for VibeLab and co-editor of the Global Nighttime Recovery Plan. Diana holds degrees from Northwestern University and University College London.

Andreina Seijas

Night Time Urban Planning and Policy (PHD)

Andreina is a Venezuelan communications professional and policy consultant currently specializing in night-time planning and policy as part of her doctoral degree at the Harvard University Graduate School of Design. Previously, Andreina was the Information Manager for the Mayor's Office of the Chacao municipality in Caracas, worked as Policy Associate at Americas Society/ Council of the Americas and Editorial Associate for policy journal Americas Quarterly in New York City, and worked for the Housing and Urban Development Division at the Inter-American Development Bank in Washington D.C. Andreina is also the recipient of several awards, including the Chevening and Fulbright Scholarships and the P.E.O. International Peace Scholarship.