NEW YORK CITY 2018
With more than 25,000 data points collected about the city's 495 venues, the 2018 NYC report gives a detailed snapshot of the health and vibrancy of New York's live music scene. Identifying music as a primary catalyst, the report processed and evaluated an extensive, brand new dataset. Collated from 150 stakeholders based in New York City, with 15 data researchers and designers, as well as New Yorkers active and expert in the city's music industry. NYC has a Creative Footprint of 7.29 out of 10.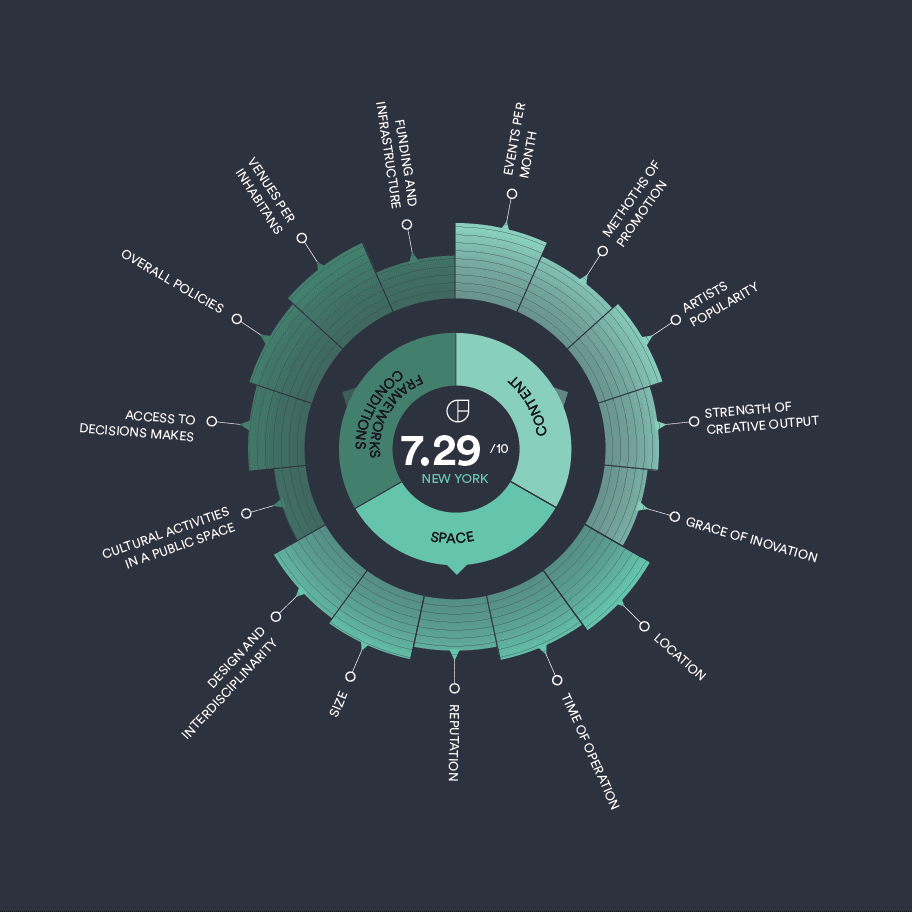 Number of venues: 493
The Borough of Manhattan has the largest number venues and has the city's largest and oldest venues. Brooklyn, the second largest agglomeration of venues, tends to have higher ratings for experimental content.
Venues, young adults and subway transit tend to co-locate.
Areas with venues are experiencing higher increases in rents than areas without.
Areas with experimental content are often located on the margins of areas of appreciating rents.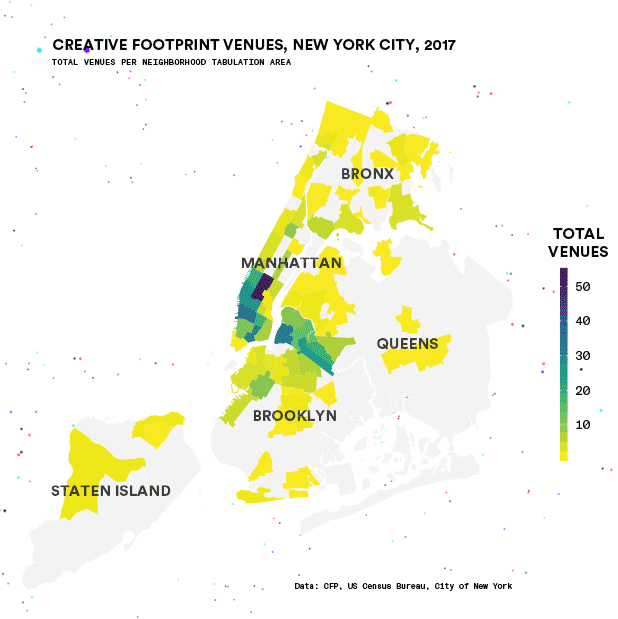 Our NYC #NightCamp involved a day of workshops, with 100 stakeholders.

The #NightCamp is designed to "hack" issues that a city's nightlife is facing. In September this year, our New York #NightCamp involved a day of workshops, with 100 stakeholders who worked together to ideate concrete action to support the cities experimental, DIY and grassroots music venues. If you are interested in reading the full #CreativeFootprint Report for New York, please register to receive a download link here: https://www.creative-footprint.org/new_york

Posted by VibeLab on Monday, 19 November 2018