Tokyo 2019
In 2019 the calculation of the Creative Footprint Tokyo laid the foundation to shape the city's nightlife policy framework.
More than 500 music venues were evaluated by a high level team of experts representing Tokyo's nightlife.
The study uplifted and amplified all aspects of the unique night culture of the city and recommended public transportation after midnight in areas like Roppongi, Shimokitazawa and Shibuya. Tokyo has a Creative Footprint of 6.51 out of 10.
"CFP Tokyo is funded by the Japan Tourism Agency."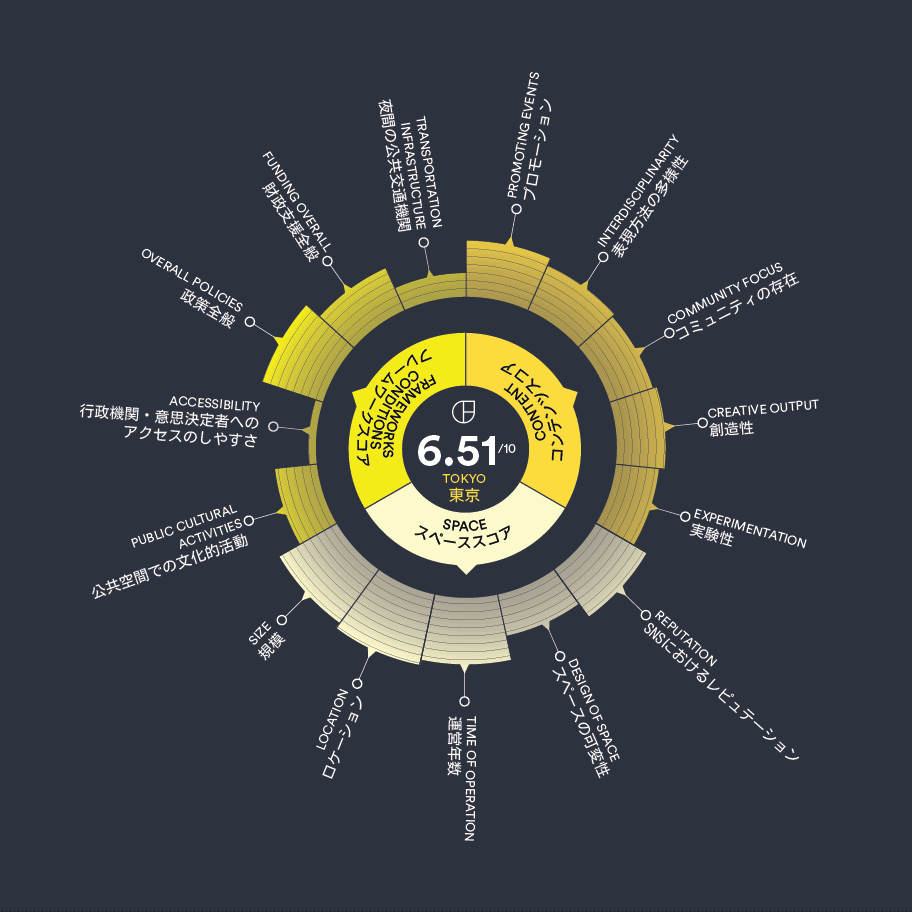 Number of venues: 581
Tokyo's venue sample is characterized by small spaces. The unique, dense design of the city means that some of these venues may come into conflict with residences.
There are very high density clusters of venues inside or near the Yamanote Rail Loop, in Shibuya, Minato, and Shinjuku wards, but the highest average experimental content scores are not in these districts.
Overall, the city has very high transit access but poor late-night transportation service
Most venues are in areas where land prices are appreciating most quickly, city-wide