BERLIN 2017
Germany's capital Berlin was the prototype for the Creative Footprint project. Over four months, 60 local scene experts gathered data on Berlin's 496 music venues. The results were covered in a number of international print and digital publications, and led presentations at the Berlin Chamber of Commerce and the Senate for City Development of Berlin. The Creative Footprint data is now used for "Clubkataster" – an alert system for music venues by Berlin's Musicboard and Clubcommission. Berlin has a Creative Footprint of 8.02 out of 10.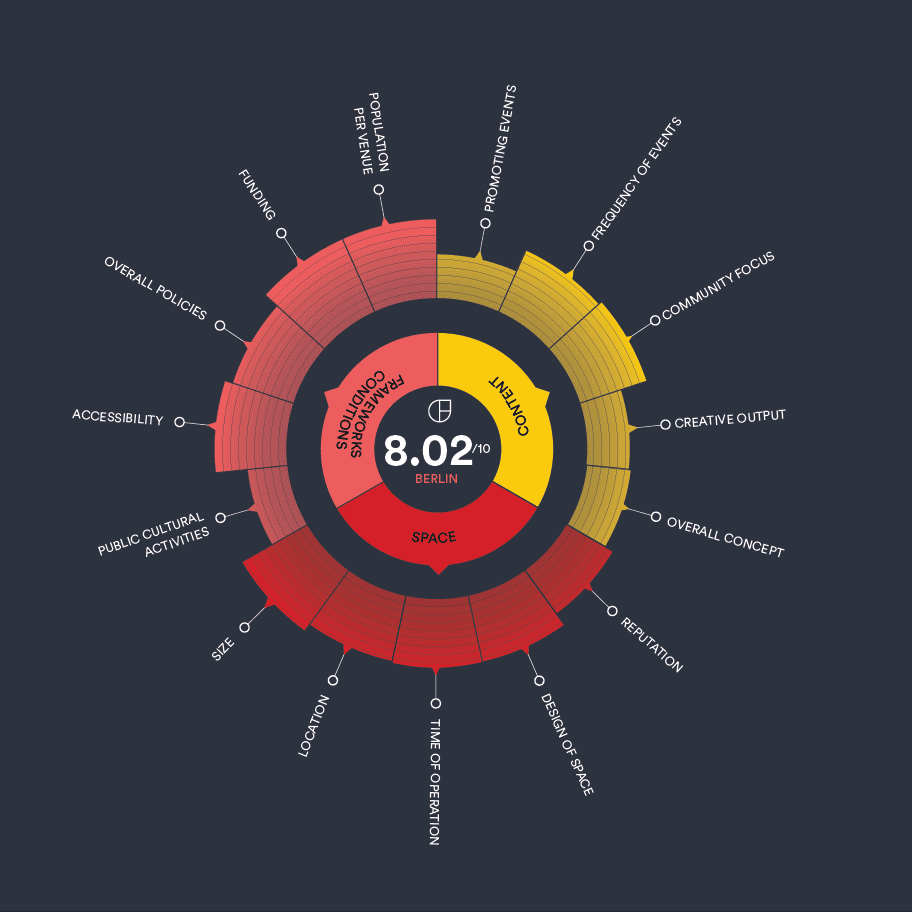 Number of venues: 496
Venues are concentrated in central districts inside or near the Ringbahn rail loop, with highest concentrations in the Borough of Friedrichshain-Kreuzberg.
Areas with strong concentrations of venues, especially experimental content, are at risk of gentrification
Almost 20% of venues analyzed were opened in the previous 3 years.
A new analysis of Berlin is being conducted –allowing for the first CFP study of changes in a city's creative space over time.